Andy Savage
"For other work by this Artist please click on the image below"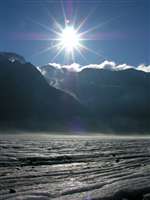 Andy Savage was born and raised in London, but a couple of decades ago escaped to live in West Yorkshire and is currently resident in Ilkley. Abiding interests in mountains, landscapes, architecture, art, design and photography combine in his images in an attempt to capture the essence of a moment or a place.

If you are interested in viewing more of Andy Savage's work or would like more information, including prices, please email us or phone on the number below.