Jeff Reed
"For other work by this Artist please click on the image below"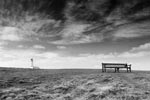 Jeff Reed's love of photography dates back to his youth, but after many years of exploring Britain's Fells, particularly those in Cumbria, he has developed a passion for wilderness areas and the unique opportunities for photography in them. Jeff's other interest is music, and this takes him up and down the county providing sound and vision facilities for local rock musicians.

Whenever possible, Jeff will use these occasions to record, with his photography, landmarks that are less well known and places that are off the beaten track. Jeff is never happier though, than when he is in the mountains with his camera, capturing the solitude that they bring.
If you are interested in viewing more of Jeff Reed's work or would like more information, including prices, please email us or phone on the number below.