Neil Newton
"For other work by this Artist please click on the image below"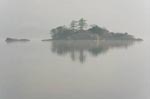 Neil Newton was born in Leeds and his two passions are Photography and Creative Writing, and he hopes to bring the two skills together in the future with a book about the Yorkshire landscape and hiking in it. He has a hunger for fell walking and has hiked extensively throughout the Dales, and Lake District, with brief forays to Wales and Scotland. With his photography, Neil tries to show the moment in time as faithfully as possible, whether that is the approach of a grumbling storm high in the mountains, or the tranquillity of a lake at dawn. When you look around, there are pictures within pictures, so, as well taking photographs of large scale features, Neil also likes to photograph the macro world and the work that nature has done there.
If you are interested in viewing more of Neil Newton's work or would like more information, including prices, please email us or phone on the number below.