Nik Walford
"For other work by this Artist please click on the image below"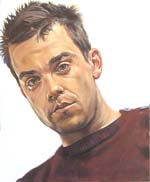 Nik Walford, a Bradford born artist specialising in portraiture, Nick is currently fulfilling his ambition of painting full time, concentrating mainly on his specialty and a number of public works of art. Contact Its Art for further information.

If you are interested in viewing more of Nigel Overton's work or would like more information, including prices, please email or phone on the number below.